I am participating in the
EAWT Blog Swap
and for my first featured artist I get to feature my good friend and awesome Etsian Artist
MadScientistsDesigns
!!! Check out this fun and inspirational interview below...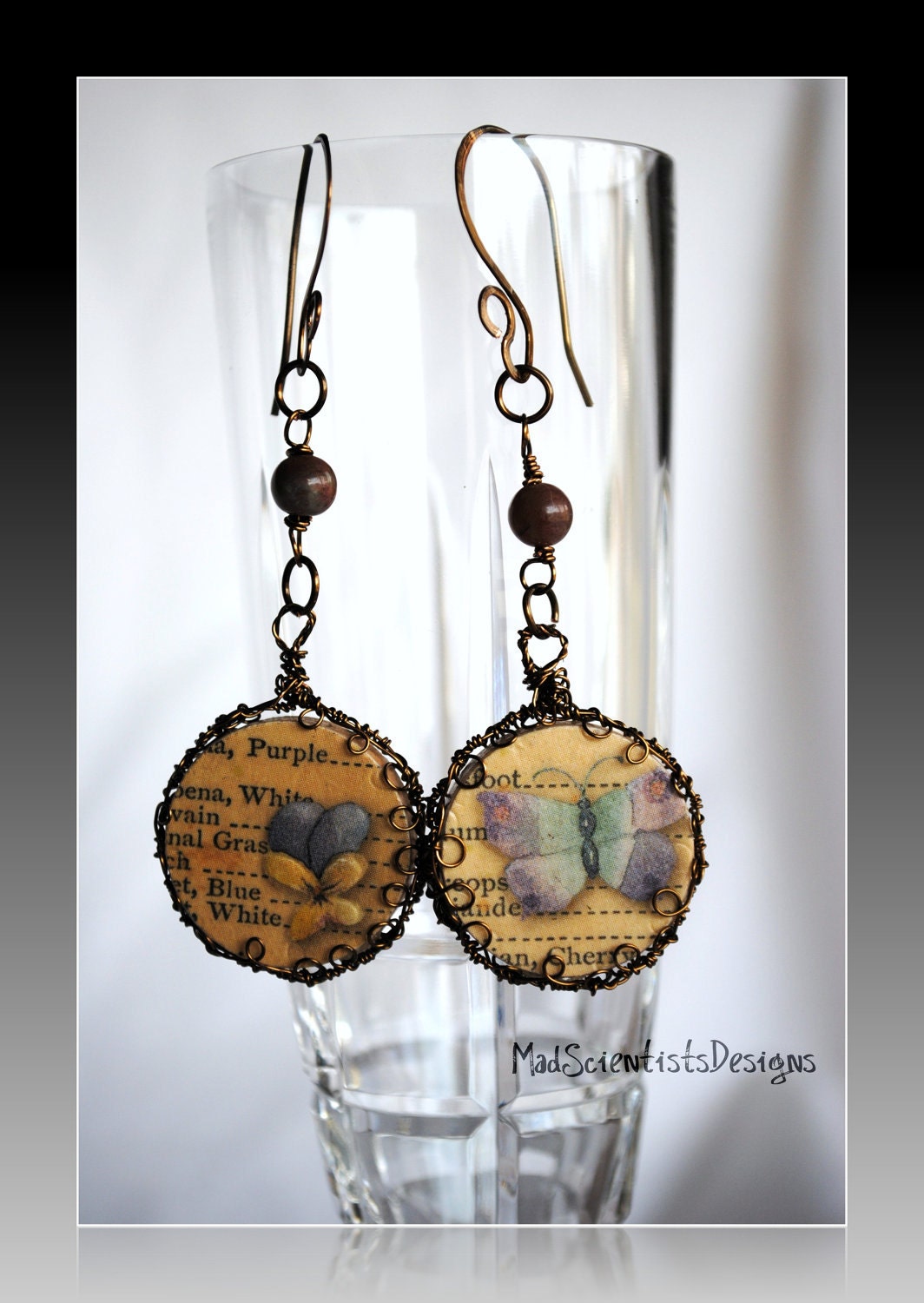 1. How did your shop get its name and what was the main inspiration behind opening your shop?
I started out with an idea of what I wanted to sell in my shop, then considered several different names. Since I love experimenting and trying new things, Mad Scientist seemed pretty appropriate. Then I decided to add Designs to the title after searching Mad Scientist in Etsy Shops. It seemed like such a pity to throw away the old vacuum tubes. I wanted to repurpose them into a new form and thought they'd make cool jewelry, so MadScientistsDesigns was born.
2. What do you create and do you have a signature product? If so how did it come to be?
I create jewelry in several styles including Steampunk, Gothic, and Neo Victorian. I also sell some altered art and handmade recycled journals. My signature product is my vacuum tube jewelry, an idea born to save old vacuum tubes from going into the garbage.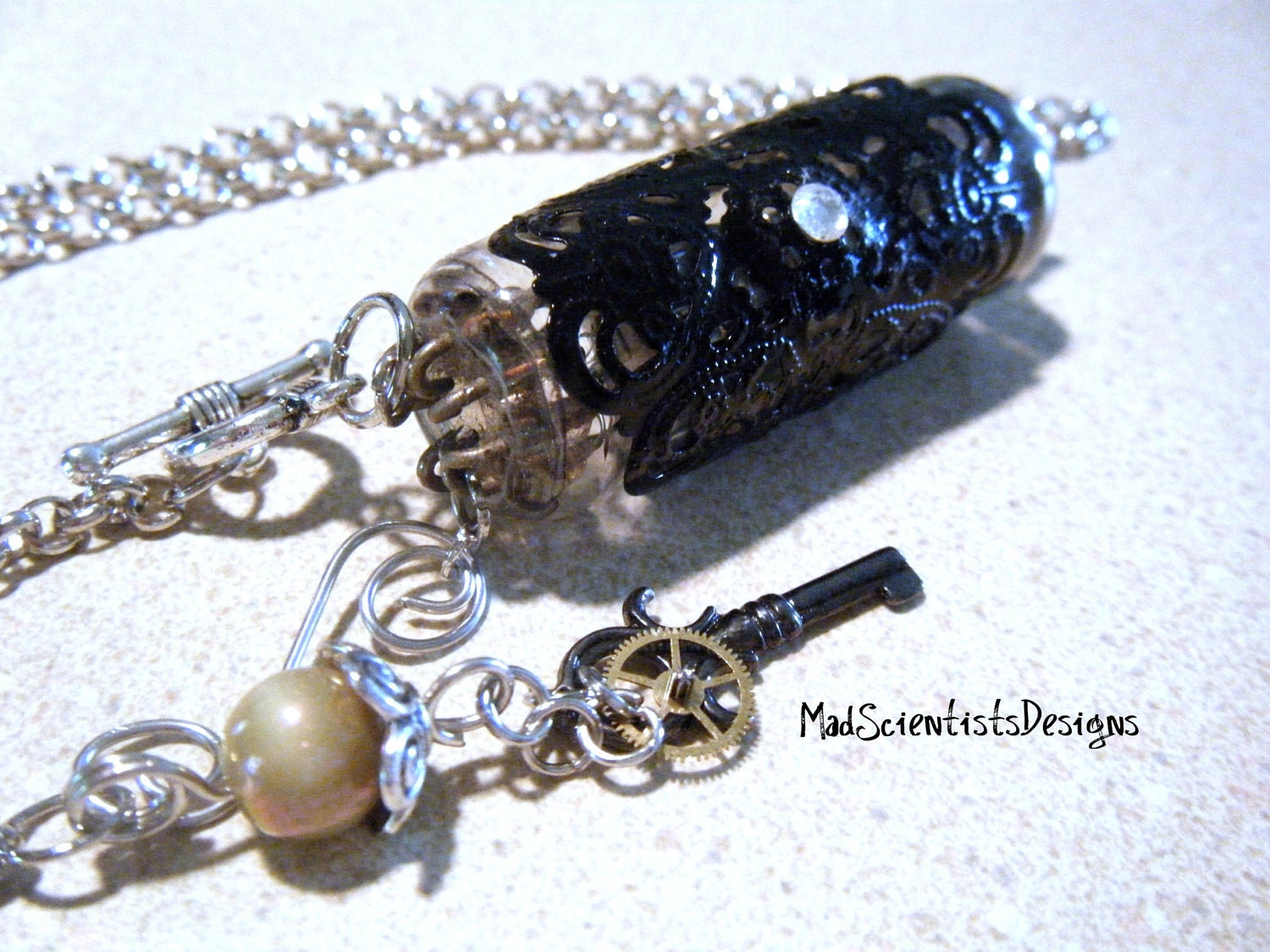 OOAK Steampunk Vacuum Tube Necklace
3. Where do you find your inspiration and what makes you different from the other people that make what you make?
I find inspiration everywhere really... Everything I see gives me ideas for new ways to use or make things. I like to mix styles together to make things in unusual ways, like using Viking knit (an ancient style of wire work) in Steampunk creations. Using wirewrapping in Steampunk designs makes my creations unusual.
4. What do you enjoy most about your craft and what do you find most rewarding about selling on Etsy?
I enjoy creating and learing new techniques. Constantly trying new things keeps my creativity fresh and makes my work fun. I enjoy all of the commeraderie that I've experienced on Etsy. Meeting people all over the world and making friends has been great!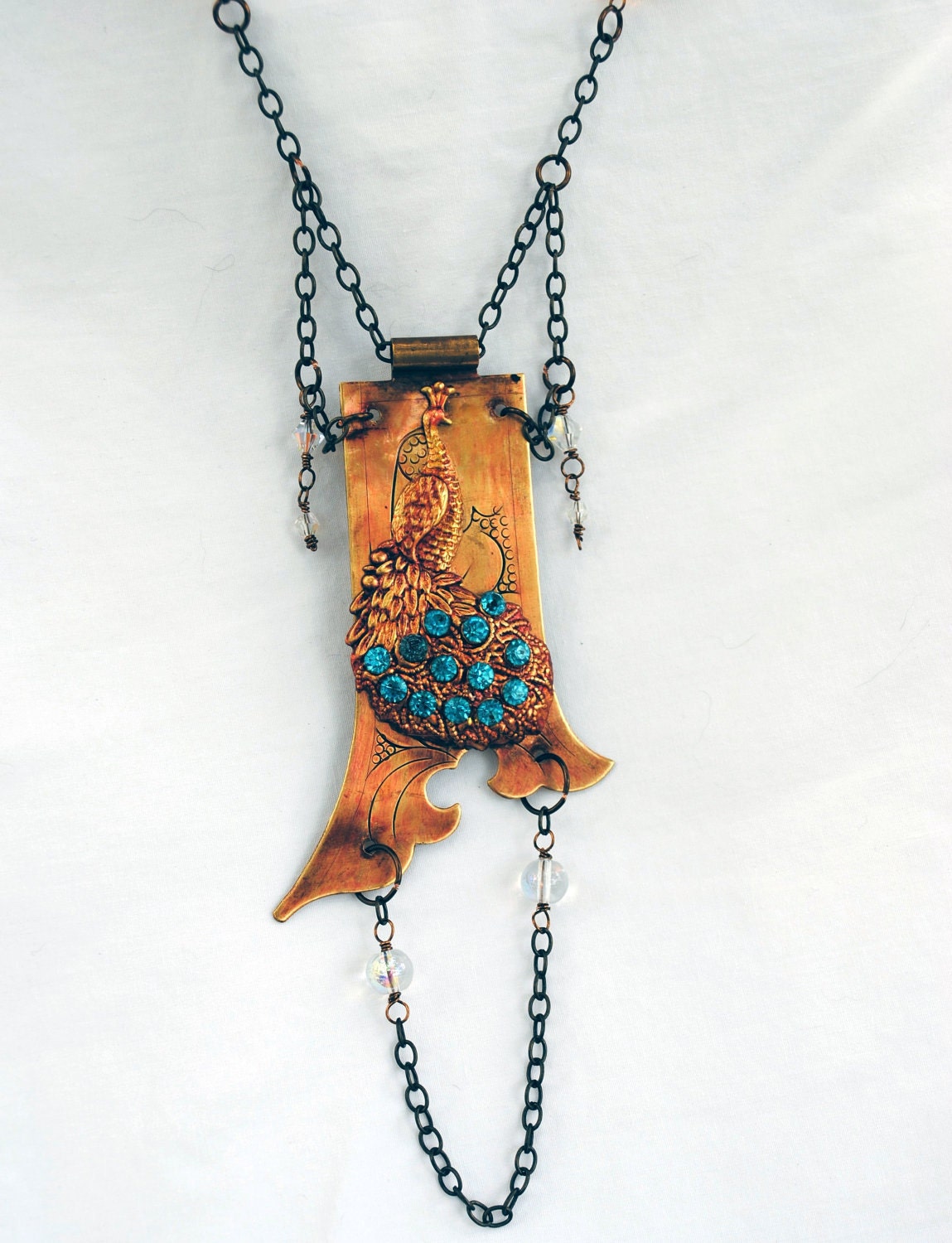 (LOVE THIS BTW!!)
5. What is your best advice to newbie Etsians just opening their shops?
Get organized, read everything you can about online selling, and join a team that will help you with questions along the way. Life is a journey, enjoy the trip.
6. What are your top 3 fav shops (other then your own) that you love to browse on Etsy?
Only 3? Hmmm.... Well I've loved
MandarinMoon
since right after I joined Etsy, she makes the most amazing creations with clay. I also love
CatInTheBoxCreations
who make the most wonderfully different cat scratchers. A new favorite is
BBLuxe
, she makes really cool copper jewelry.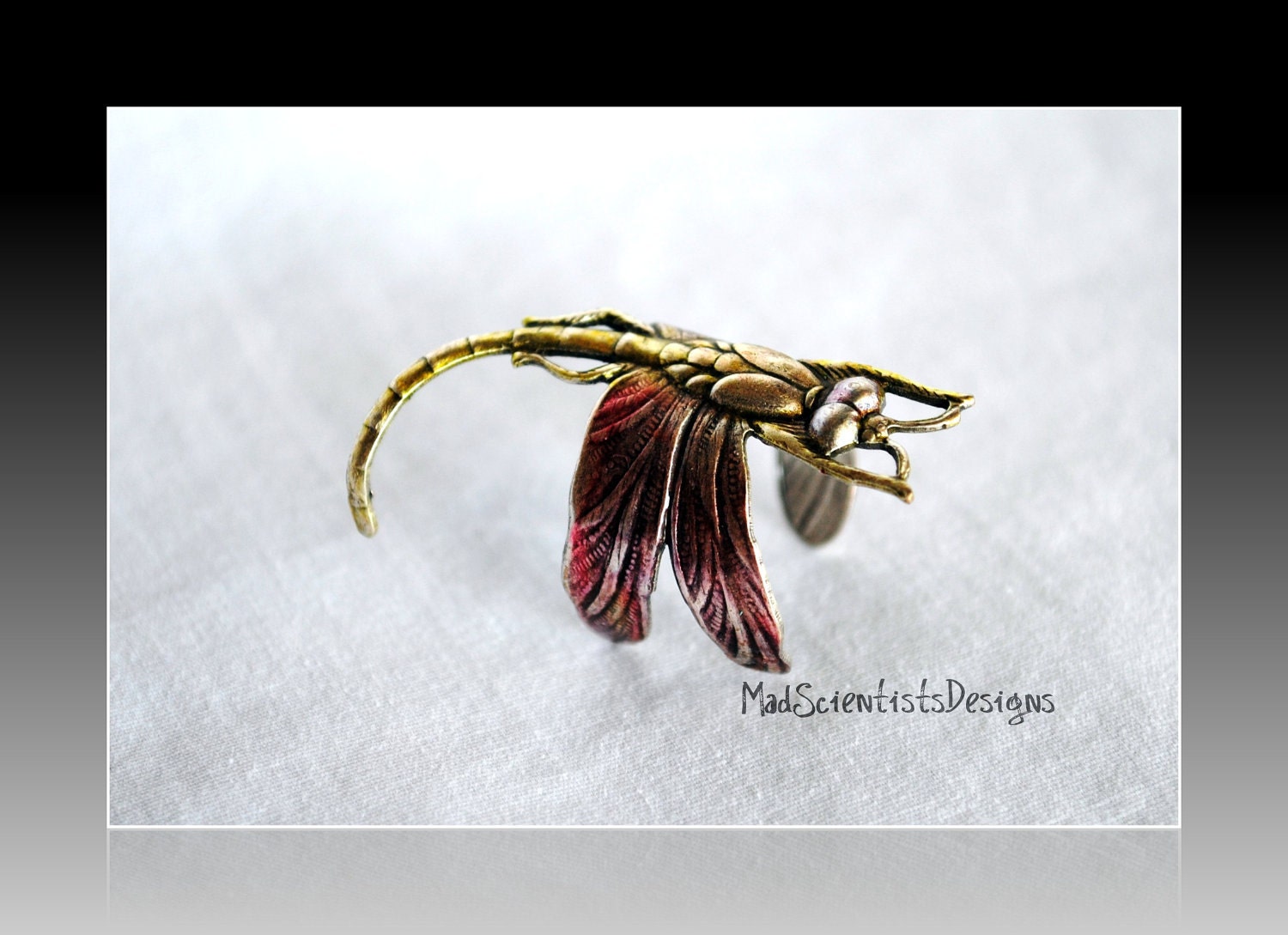 8. Do you have any coupon codes / special sales / upcoming or current promotional events going on in your shop?
Use
EAWT2012
for
10% OFF
any purchase.